Dumpster Rental Company in Warren, MI
Locally owned and operated, Delta Hauling & Disposal Services prides itself on superior, on-time and competitive residential dumpster rentals in Warren, MI. We've been offering residents and businesses exceptional services in rentals and hauling for over 15 years. Delta Hauling & Disposal Services knows this community.
Our services include superior rubber wheel dumpsters ideal for any remodeling, cleaning, or demolition project. At Delta Hauling and Disposal Services, our loyal customers and businesses have been relying on us for years, and you can too! Call us today for a competitive quote that will accommodate the dumpster rental needs you have in mind.
About Our Dumpster Rentals
Delta Hauling & Disposal Services has been serving the needs of the Warren, MI area for over 15 years, offering competitive rates and exceptional services in a clean and sustainable way. Our roll-off dumpsters are designed for your project.
We offer on-time delivery and pickup, with the turnaround you are looking for. We work on your schedule. Our consultations are free, and our standards of quality offer you flawless attention to professionalism that you can count on.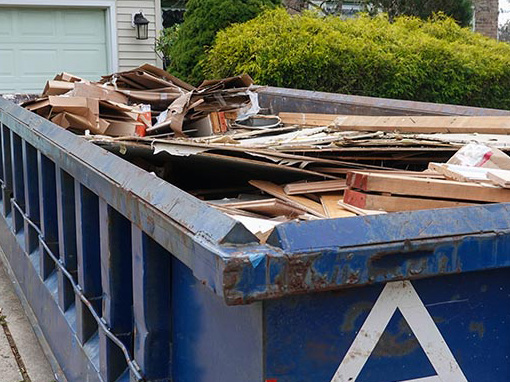 Our Services:
Residential Dumpster Rentals
Commercial Dumpster Rentals
Loading Assistance
Prompt Delivery Service
Efficient Pickup Service
With Delta Hauling & Disposal Services, there are no surprises but the satisfaction that comes with an honest job that is well done. We'll help you complete your project with ease and timeliness and take the trash hauling off your plate.
What Delta Hauling & Disposal Offers
When you consider a company for dumpster rentals and garbage disposal, you will find that Delta Hauling & Disposal checks everything off your list. We know how cumbersome the jobs are, whether it's drywall for a major commercial renovation or a residential job when the garage gets cleaned out every year.
Every garbage disposal job has a story. We know that here. We want to take care of the hard part so that you only need to worry about what needs to go.
We offer a wide range of sizes and bins:
Construction Dumpsters – From drywall to wood scraps, we'll help ensure your renovation is sustainable and problem-free
Commercial Dumpsters – Unseen trash removal. You worry about your customers, while we worry about ours.
Residential Dumpsters – Unclutter attics, garages, interior and exterior renovations in a timely manner so you can enjoy your dream in peace.
Providing service to the following areas:
MACOMB COUNTY, MI | MACOMB, MI | OAKLAND COUNTY, MI | STERLING HEIGHTS, MI | WARREN, MI | WAYNE COUNTY, MI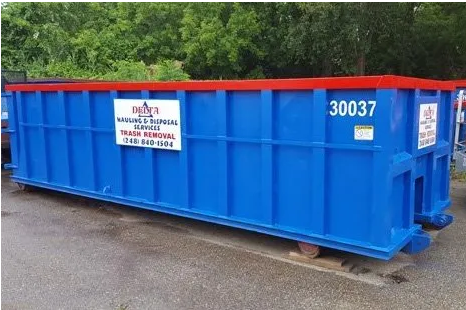 Choose Delta Hauling & Disposal Services
When you are looking for exceptional dumpster services in Warren, MI, call Delta Hauling & Disposal Services. We are professionals that beat our competition in professionalism, pricing, and customer experience. You won't get lost in the shuffle of a long list of names here. We want to exceed your expectations. Tell us what you need.
With commercial dumpster rentals and residential dumpster rentals through Delta Hauling & Disposal Services, you will never have to worry about compromising quality for the price. It is truly our pleasure to serve Wayne, Oakland, and Macomb counties with the best dumpster rental services in the area. Call us today for a free consultation and feel the difference from the competition.